North Arrow
Expertise in Action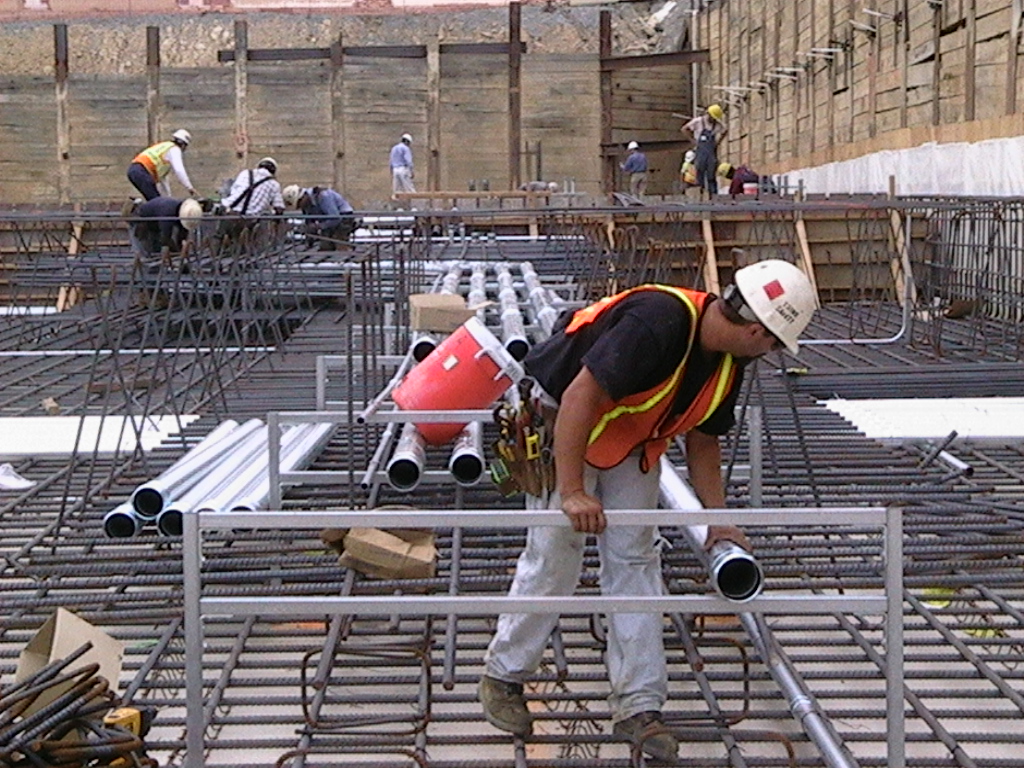 Eric and Gregg, the partners of North Arrow, are licensed industry professional who have a proven track record of over twenty (20) years in the delivery of complex facility and infrastructure projects. They deliver full-scale infrastructure design across a project's life-cycle. Additionally, they assemble subject-matter experts, facilitate workshops, develop master plans, integrate building systems, and manage all members of the design team.
With this wide range of skills, North Arrow can provide design and management expertise customized to client needs, including:
Expert professionals on-call to support client's needs
Engineering models required for the safe and optimal performance of power distribution
Operations and maintenance projects like chiller or switch-gear replacements
Smaller elements of a larger whole, such as lighting or a new power feeder
Our design experience ranges from innovative, IESNA-recognized innovative lighting solutions to grounding analyses that solve long-standing deficiencies in mission-critical complexes.
GREGG SPAGNOLO, PE
PARTNER
Gregg serves as Mechanical Engineer/Project Manager for a broad range of facility projects for the Federal Government and the District of Columbia. He has virtually supported every agency in both entities delivering high profile and critical facility projects. These agencies include GSA National Capital Region, NAVFAC Washington, USACE Baltimore and Reality Services Field Office, NIH, Architect of the Capitol, Defense Intelligence Agency, the Pentagon and other intel agencies, for the Federal Government and the Departments of General Services and Public Works for DC.
Gregg's experience includes power and cooling studies, planning, renovation and new construction on high technology facilities, SCIFs, and premier office buildings. He has collaborated with owners to achieve their objectives utilizing various different delivery methods such as design-build, construction manager at risk and design-bid-build.
An active member of the American Council of Engineering Companies (ACEC) at both the local and national level, Gregg recently served on the board of directors for ACEC national as the Senior Vice Chair. Responsibilities include providing overall leadership for the Council and financial and policy oversight of Council activities.
ERIC HENRY, PE, LEED AP CxA
PARTNER
With over 20 years experience as an electrical engineer and managing projects and programs, Eric has a strong background in delivering excellence for clients. Eric is specialized in highly sensitive and complex requirements using a variety of delivery methods including design-build construction. He is a LEED accredited professional and a certified commissioning authority which he has leveraged on many LEED certified and renewable energy projects, such as photovoltaic designs and combined heat and power plants. His work encompasses many projects with the Federal Government, state & local governments, universities, commercial, and transportation market sectors.
What Our Clients Say
Testimonials
Information
Certifications
Certified Business Enterprise (CBE) #LS93678012019, District of Columbia
Local Disadvantaged Business Enterprise (LDBE), Metropolitan Washington Airport Authority
Certified Small Disadvantaged Business - Small Business Administration
Small Business and Local Preference Program -- WMATA
Small Business Reserve (SBR) – State of Maryland
DUNS No.: 08-001-8268
CAGE Code: 7GN69
541330 Engineering Services
561210 Facility Support Services
541350 Building Inspection Services
541490 Other Specialized Designs
541611 Administrative Management and General Management Consulting Services
541690 Other Scientific and Technical Consulting Services
541990 All Other Professional, Scientific and Technical Services
561110 Office Administrative Services
611430 Professional and Management Development Training
Professional Engineers
Certified in Plumbing Engineering (CIPE)
LEED Accredited Professionals
Certified Commissioning Authority
International Code Council (ICC)
- Certified Plan Reviewers
- Commercial Inspectors